The Best Milk Alternatives. Which One Would You Choose?
Milk alternatives are becoming more and more demanded. With the demand for dietary requirements to be met increasing, it is vital products can come on to the market to meet the needs.
In our blog post today we will be looking at one of the best selling Dairy Free Milk Alternatives Rude Health, why they are good, who they are for and what they taste like.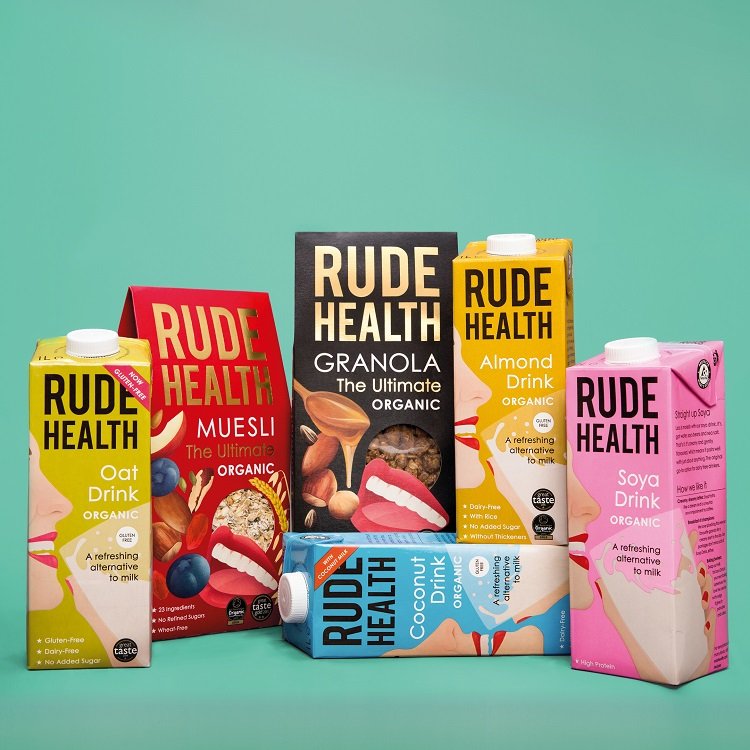 So, Rude Health Who Are They?
Rude Health are an award winning Milk Alternative brand. They offer a range of different flavoured milks and cereals that are made to meet the dietary requirements of those who can not have milk.
The Rude Health brand was created back in 2005 by husband and wife team Nick and Camilla Barnard.
Ever since then it has only gone from strength to strength and become an award winning company and a fan favourite across the nation.
Our focus today will mainly be on the Rude Health Milk Alternative Range. 
Rude Health do a huge range of flavours when it comes to the Dairy Free Milk Alternatives. They do everything from Barista Oat Milk to a Hazelnut Milk. There really is something for everyone. 
The main three flavours we will be reviewing today are the Rude Health Soya Drink, Rude Health Barista Oat Organic and Rude Health Almond Drink. 
To help us with our review, the guys at Ninja Coffee from Rossendale came up and made all of our team delicious coffees and mouth watering Hot Chocolates. 
Rude Health Almond Drink Organic.
We asked Ninja coffee to make us one of their amazing Lattes using the Rude Health Almond  Milk.
This drink is suited to an abundance of people.
The Rude Health Almond Milk is
Organic
Gluten Free
Without Thickeners
Dairy Free
No Added Sugar
Award Winning
Organic Almond Drink. Creamy crushed almond is blended smoothly with rice, pure mountain spring water, and a dash of cold-pressed sunflower oil. Rice brings its own natural silky sweetness – so you won't miss the usual thickeners, syrups or added sugars. It's a naturally nutty almond milk.
It gives a latte a whole new flavour that will fill you with joy.
Rude Health Soya Drink Organic.
This Dairy Free Milk Alternative is definitely one of our most popular sellers to both consumers and businesses for good reason. 
Straight up Soya. Less is moreish with their Soya Drink. It's got water, sustainably sourced, organic soya beans and sea salt. That's it. It's creamy and gently flavoured, which means it pairs well with just about anything. The original go-to option for dairy free drinkers.
Used in a Flat White Coffee, it really packed a punch over the standard milk that is normally used. The flavour is a huge benefit but the fact it meets a good range of dietary requirements is an absolute winner. 
Organic
No Added Sugar
High Protein
Dairy Free
Rude Health Barista Oat Organic.
The god of the oat milk world to some and we wouldn't be far off saying we agree!
These oats were made for coffee.
Rude Health take Organic oats and blend them with spring water, a drop of sunflower oil and a touch of seas salt to create the best Organic Barista Oat drink on the block. Just four simple ingredients. That's it.
We got Ninja Coffee to make us a Mocha and it was just great. The flavour of the oats blended so well with the coffee and hint of chocolate. It truly was great and this is coming from a first time Milk alternative drinker. 
Highly recommended!